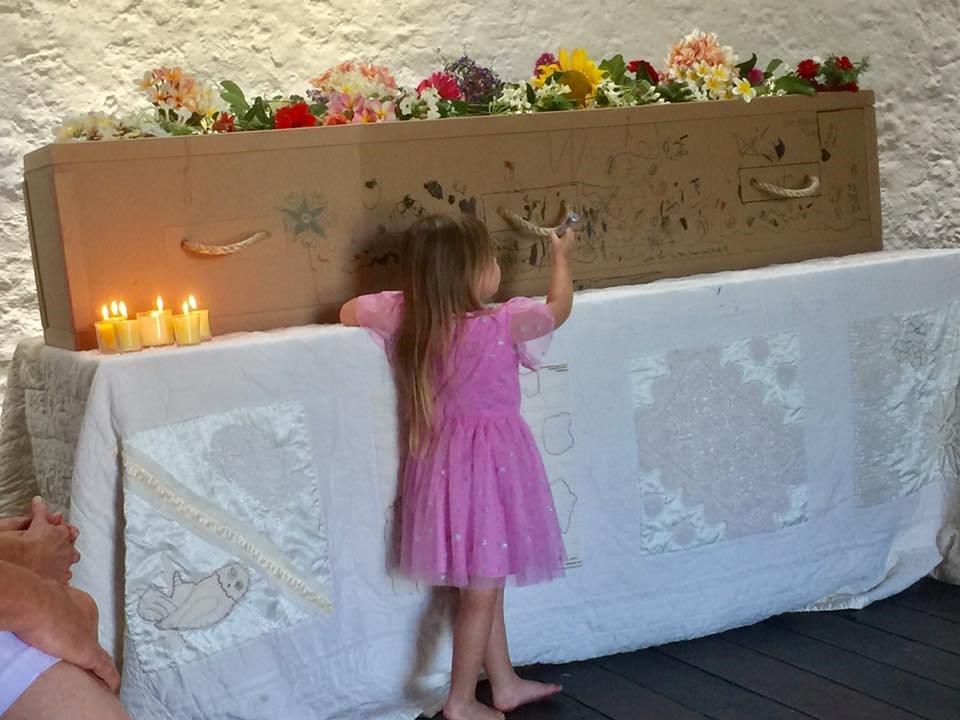 Say Farewell with a Cardboard Coffin in September
Gift of Grace Funerals are offering a special promotion for families who want to remember special Dads with no-fuss, practical and eco-friendly funeral options.
When you book a full-service cremation or burial with us during September, Dad's BioBoard cardboard coffin is completely free.
A complimentary coffin makes our affordable funeral packages even more affordable. Dad's final farewell won't cost the earth, in more ways than one.
Why consider a cardboard coffin?
Cardboard coffins are an environmentally conscious and cost-effective option for both cremations and burials.
Although they have only been available for the last decade or so, we have seen a quick rise in popularity as people look for ways to protect our environment.
Gift of Grace Funerals are proud to partner with BioBoard to offer our clients eco-friendly coffins made with 100% recyclable cardboard.
Their patented design breaks down much faster than traditional timber or chipboard coffins while creating significantly less harmful emissions:
15.8% less Carbon Monoxide*
33.5% less Nitrogen Oxide*
Personalised, affordable funeral service
Cardboard coffins are also gaining popularity because they can be personalised for memorial services.
Larger-than-life Dads deserve to be remembered by their unique personality, right down to his final resting place.
Our full-service package includes a viewing for family and friends before cremation. What better way to let Dad's individuality shine one last time than with a personalised cardboard coffin.
Speak to the team at Gift of Grace Funerals to find out how you can personalise Dad's cardboard coffin with messages, designs and images.
Simple and practical, like Dad
While saying goodbye to Dad can be hard, it doesn't have to be hard on your hip pocket or the environment.
September is a fitting time to offer Dad the gift of a "farewell box" as understated and sensible as he was.
For full terms and conditions, contact Gift of Grace Funerals on (08) 9318 2424 or by emailing info@giftofgracefunerals.com.au.
*Compared to average chipboard coffins. Source: www.bioboard.tech