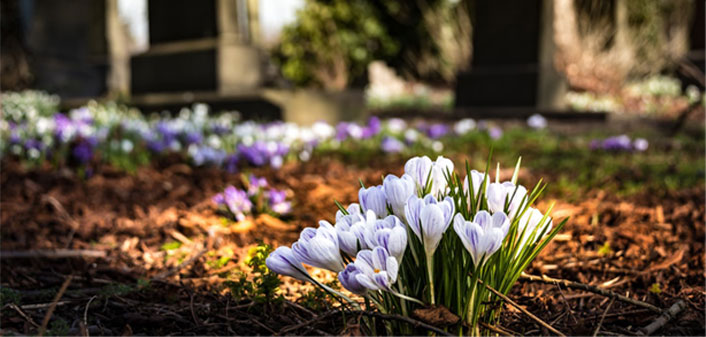 Our Funeral Package Options in Perth and Surrounds
Funerals are an important tool for coping with grief. They should be a highly personal affair reflective of the personal, cultural and financial considerations of you and your family.
To make things easier for families navigating the grieving process, we offer 5 affordable funeral packages to say a final farewell in the most fitting way. These funeral packages are available in all metropolitan and rural areas within Western Australia.
Our Packages
Each Gift of Grace Funerals package brings family and friends together with the compassionate and caring guidance of an experienced funeral director. All packages include:
Transfer of the deceased into our professional mortuary care
All legal paperwork and permits
Registration of death and one original death certificate
Relevant cremation or cemetery fees
Gift of Grace Funerals are committed to the highest standards of service, whether your need is immediate or you are considering a pre-paid funeral plan.
Simply Grace
Our Simply Grace funeral package takes the weight of planning a service off your shoulders. We help you make the arrangements for a dignified farewell by performing a non-attended cremation.
We treat the deceased with respect and care while awaiting your chosen cremation date. After cremation you are invited to collect the remains and carry out your loved one's final wishes.
Unforgettable Grace
Saying a final goodbye can be cathartic. Unforgettable Grace gives your family and close friends that opportunity for one last farewell in an intimate private viewing for 10 people.
Once you have gathered to say goodbye, our Funeral Directors arrange for cremation and administer all the required paperwork similar to the Simply Grace package.
Amazing Grace
Amazing Grace is a fitting way to celebrate a beautiful life with a fully staffed funeral service. Our Funeral Directors work with your family to lighten your burden and prepare a funeral with a truly personal touch:
Personalised funeral service in a venue of your choice
Their favourite music
Funeral celebrant or clergy
Choice of 4 coffins
Photographic tribute
Fresh coffin flowers
Provision of a hearse
Funeral notice in The West Australian
Pure Grace
For those who want to be kind to the environment in death as in life, our Pure Grace package offers many eco-friendly alternatives as you say a final goodbye.
One of our compassionate Funeral Directors will craft a personalised funeral service with several sustainable inclusions:
Choice of 3 biodegradable coffins
Fresh native flowers or $150 charitable donation
Natural body care with essential oils and organic products
Remembrance seed pack for funeral attendees
Electronic funeral notice
Forever Grace
Our Forever Grace funeral package is the consummate way to remember a truly extraordinary life. Forever Grace is a full-service funeral package consisting of a graveside service (or in a chapel if you prefer), grave marker, and personalised funeral service to honour their memory.
Create a final everlasting dedication to your loved one and trust they are resting peacefully after a life well lived.
How our Funeral Directors help in your time of need
Our goal at Gift of Grace Funerals is to offer the freedom and choice to conduct a funeral that honours your life, or the life of your lost loved one.
We understand every family is different. The smallest details and simplest requests matter to you, so they matter to us. We invite you to reach out to our team or browse the funeral plans and optional extras on our website.